I. The 28th Tehran Int'l Book Fair Held
Tehran International Book Fair is annually held in May as a social and cultural phenomenon with book displays, panel discussions and publishing deals. The Fair is considered the most significant event of its kind in Asia and the Middle East and a significant venue for publishers and book lovers to exchange opinions and experiences.
The 2015 book fair hit records in book sales with a total sum of 700 billion rials, and improvemenst in the exhibitional aspects of the fair besides its ever-successful sales section. 

To get an idea of what Tehran Book Fair looks like, take a look at the event with PressTV correspondent Hoda Lezgee (here).
II. Mohammad-Ali Sepanlou, the Bard of Tehran, Passes Away Aged 75
Mohammd-Ali Sepanlou, also known as the Bard of Tehran because of the number of is poems themed on Tehran, passed away at age 75. Sepanlou graduated from Tehran University's Faculty of Law in 1963. Throughout his literary career, he published over 50 books, including
He has composed 15 collections of poems including "Earth", "Sidewalks", "The Absent Sinbad", "Invasion", "Streets, Deserts", "Exiled in Homeland" and "Sailing across Tehran". He is also the author of "Men", a short story collection, "Remaking the Reality", a compilation of short stories by various Iranian writers, "The Avant-garde Writers of Iran", about the history of novel, short story and play writing in modern Persian literature.  His works have been translated into English, German, Arabic, Swedish, Dutch and French.
Sepanlou also translated works of several renowned writers, such as Jean-Paul Sarte and Albert Camus into Persian. He took part in many literary seminars and conferences around the world, introducing Iranian culture and literature to writers, critics and book-enthusiasts in other countries.
Sepanlou was awarded the French Legion of Honour and the Max Jacob award for his scholarly and literary achievements. [PressTV]
III. Urdu Translation of Da Unveiled
Eco Cultural Institute announced, on 22 May 2015, the Urdu translation of "Da" was unveiled in a ceremony during which Sayedeh Zahra Hosseini, the narrator of the book, read out a piece of poetry in
memory of the martyrs of the Sacred Defense and described part of her memories of the Sacred Defense. She noted that despite all the pain and suffering caused by years of war, we are in our martyrs' debt. The martyrs who sacrificed their lives in the prime of youth to defend their homeland.
'Da' contains recollections by Seyyedeh Zahra Husseini of the time when the Iraqi army captured Khorramshahr in the early days of the 1980-1988 Iran-Iraq war. It is a true-to-life story of a teenager who experienced the early days of the war in Khorramshahr. Seyyedeh Azam Husseini wrote 'Da' according to narrations by Seyyedeh Zahra Husseini. The book was published in 2008 and soon became an Iranian bestseller.
IV. Shahnameh expert Mir Jalaleddin Kazzazi honored
Mir Jalaleddin Kazzazi, an expert on Persian poet Ferdowsi's epic masterpiece Shahnameh, was honored during a ceremony at Tehran's Arasbaran Cultural Center on Tuesday.
The ceremony named "The Enchanter of Enchantment" was organized on the sidelines of the 10th Congress for Commemoration of Ferdowsi, during which three of Kazzazi's recently published books were also introduced:  "Yorknameh" contains memoirs of the author during his trip to New York, "Parand-o-Palas" and "The Eye and Light of Spring" contain a collection of his notes and poetry composed over the past few years.
Kazzazi is famous for his idiosyncratic system of speaking devoid of any non-Persian words. He never uses any Arabic or European vocabulary, hence he has developed a unique style which is ripe with purely Persian equivalents for any words or jargons.

V. Iranian film "Nahid" wins Prix de l'Avenir at Cannes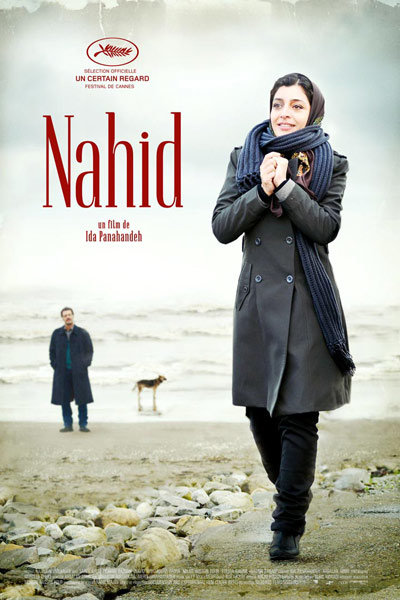 Iranian filmmaker Ida Panahandeh's social drama "Nahid" and Indian director Neeraj Ghaywan's "Masaan" share Prix de l'Avenir — the special jury prize for debut films at the 68th annual Cannes Film Festival, organizers announced on Saturday, reports Tehran Times.
The film "Nahid" tells the story of an Iranian woman who has failed in her first marriage and is unable to express her love for the second time due to social conditions, while she is trying to gain custody of her son after the divorce. The cast is composed of figures such as Pejman Bazeghi, Sareh Bayat and Navid Mohammadzadeh.